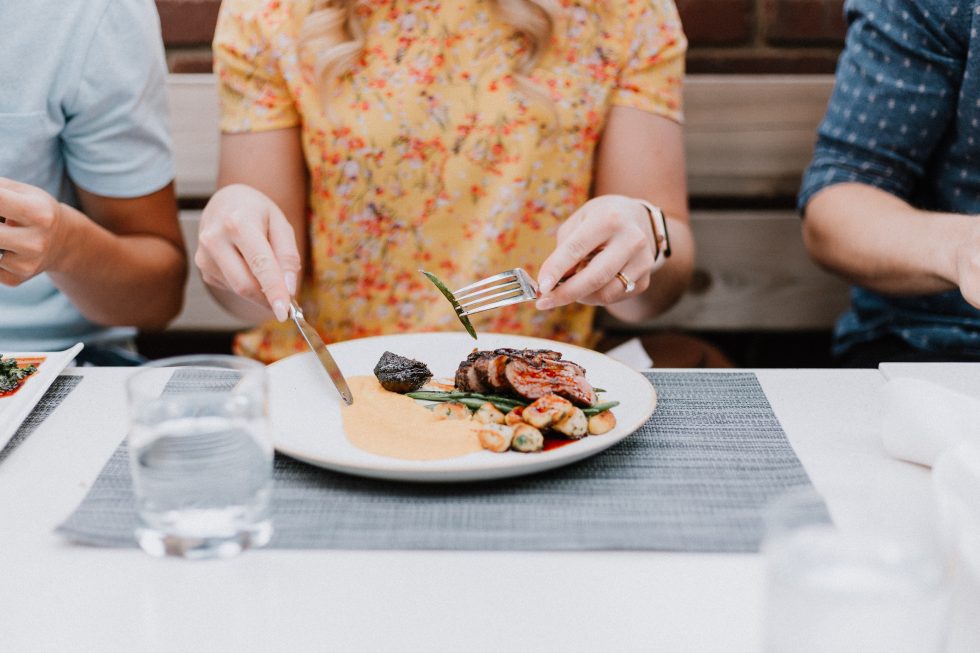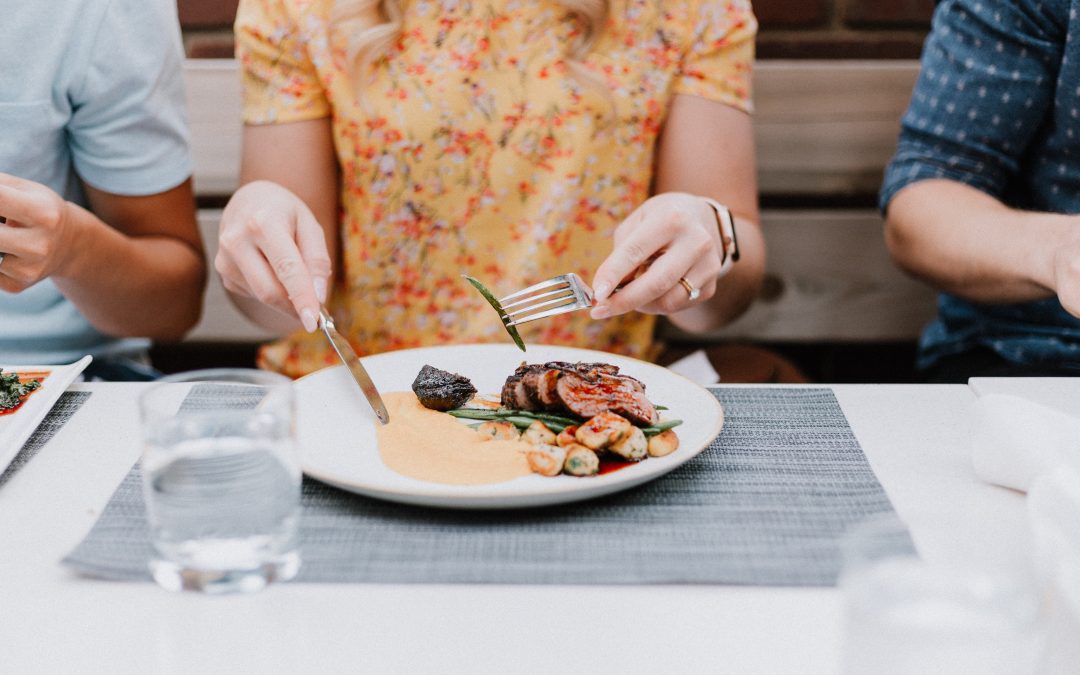 Firstly, what is IBS?
Before we answer the question "can intuitive eating help with IBS", first, let's get clear on what it is.
IBS stands for Irritable Bowel Syndrome.  Of all the medical diagnoses, this is one that does exactly what it says on the tin.  The bowel is irritated- whether it is gas, pain, bloating, diarrhoea, constipation, or a miserable mix of all of them.  
Your experience of IBS can be on a spectrum.  For some it may be mild bloating and multiple excursions to the toilet after a night out.  For others, however, it can be toileting accidents and crippling pain.  A survey by the American College of Gastroenterology found a majority of IBS patients would give up 10-15 years of their life for an immediate cure for their condition.
The symptoms of IBS confusingly overlap with many other diagnoses.  Most notably for women- endometriosis or ovarian cancer are important to rule out.  Other possible diagnoses are thyroid disease, coeliac disease, and microscopic colitis.  It can feel like such a long road to an IBS diagnosis, but it truly is important to go through all the medical tests offered to rule out more serious diseases.
When to seek medical advice
IBS needs to be diagnosed by your Doctor or physician. 
However, if you have an IBS diagnosis, and you have any of the following symptoms, or a change in your symptoms, it's important to see a physician right away:
Unexplained weight loss

Family history of colon cancer

Rectal bleeding/bloody stools

Night time bowel movements

Recurring vomiting
These symptoms indicate something much more serious could be going on. 
What are the benefits of Intuitive Eating when having IBS?
Intuitive eating is a framework of feeding yourself from the standpoint of self care.  While intuitive eating messages of "food freedom" and "eat what you love" can feel alienating when you are grappling with IBS, there is absolutely much value for you with Intuitive Eating. In my experience as a Gastro Specialist Dietitian who works with people on their relationship with food, intuitive eating can help with IBS. 
The first thing an intuitive eating-informed approach can teach you is that you are on the same team as your body. If you have had IBS for years, having negative body thoughts is the default, isn't it?  "Why am I like this?"  "Why does my body hate me?" The truth is, our body is an extension of us.  Intuitive eating invites you to support your body as a form of self-respect. Our bodies don't have to work perfectly for us to respect them.  
Another helpful principle from intuitive eating is making peace with food.  I know you might feel like food is out to get you, but I promise you, it isn't.  The ice cream is just ice cream.  The black bean tacos are just black bean tacos.  Intuitive eating-informed work would have us approach foods with curiosity (rather than judgment).  What IF that food does not trigger you as harshly as you assume it would?  Are you avoiding foods because a food list on the internet said you should? Or is it because it makes you discernibly triggered?
Another tenet of Intuitive Eating that people with IBS can find a lot of benefit from is one that, at first glance, seems 100% inaccessible:  reject the diet mentality. 
IBS affects how you feel, but it can also affect how you look, too. 
It's helpful to be honest with ourselves- am I avoiding foods because I don't want to look bigger? Or is it truly because I am feeling so ill?  It may truly be the latter, but I have had scores of clients whose motivating factor to work on their IBS is their poor body image. 
Diet culture has shamed them into thinking their body isn't good enough unless they have that elusive "snatched waist."  
Your body is a good body.  Intuitive eating work helps you see that.
So can intuitive eating help with IBS?
Yes, absolutely. These are only three, but there are many other valuable things Intuitive Eating can give you– even if you have a chronic condition like IBS.  I invite you to join in the conversation.  Intuitive eating is for you, too.
If you would like to discuss how healing your relationship with food can work alongside gut related conditions, like IBS, then you can get in touch with us on the button below. Sarah is our gastro specialist Dietitian who can support you with these issues, whilst maintaining or building a healthy relationship with food and you body.