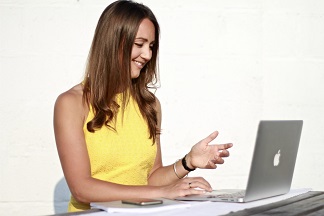 How can I help you?
Forget fad diets, food rules, yo-yo dieting and food guilt. It's time to #StripTheNonsense and take control with simple, expert and personalised nutrition advice from an online dietitian nutritionist, to get you to your happiest and healthiest self.
I work with you and your body – wherever you are in the world! I incorporate all aspects of your lifestyle and I am on-hand to support you through every step of your journey.
You will learn to enjoy food without obsessing with suppor tailored to your needs and lifestyle.
You simply can't fail.
Who am I?
I am on a mission to free you from dieting and nutrition nonsense.
I am a registered online dietitian and published scientific author with years of experience in helping people improve their health through better nutrition, both in the NHS and private practice.
I have a first class degree in Nutrition and Dietetics and a Masters in Clinical Research. I am trained in both Intuitive Eating and Neurolinguistic Programming.
I deliver clear, evidence-based personalised nutrition advice. You will receive the tools, accountability, and motivation to embrace a healthy way of living through the foods that you enjoy and the lifestyle you lead.
"Everything about my life has changed thanks to your guidance"
Benefits you will receive from personalised online nutrition support
Want to get to know me better?
I #StripTheNonsense and share tools to help free you from dieting, food fears and food guilt.
Need more information?
I typically respond within 6 business working hours