#stripthenonsense and eat with happiness
We are on a mission to strip back on nutrition nonsense and help you to find a happy, healthy, trusting and freeing relationship with food and your body. We take the most up-to-date evidence-based nutrition information and empower you to make changes to your health and lifestyle via online personalised nutrition coaching. 
 Meet the team
Nude Nutrition was founded in 2017, by Registered Dietitian, Katherine Kimber. She has carefully selected a team of specialist online registered Dietitian's and professionals who have a wealth of experience in helping people heal from difficult relationships with food and their body.
We take a unique non-diet approach, specialise in helping you to cultivate body wisdom and trust through Intuitive Eating. We work with those who feel stuck with food, those who experience eating disorders, disordered eating, and generally challenging relationships with food and their bodies. We can work with you if you have a diagnosed eating disorder, disordered eating, and/or are feeling a bit muddled with other needs in the mix – like Irritable Bowel Syndrome (IBS), (or gut issues you feel are linked to food), Diabetes, Polycystic Ovary Syndrome (PCOS), Fertility, Pregnancy, or have Sport specific needs. We aim to empower you to find body trust, food freedom, and happiness, to improve your overall health and wellbeing.
As online nutrition professionals, we do this work as we have all experienced a troubled relationship with food and body image in some way or another. There is no measuring, weighting calorie counting, tracking etc. We are very sensitive to this, and practice through a body inclusive lens. We hold you as the experts of your own bodies, and can assure you, we won't be offering another hidden diet!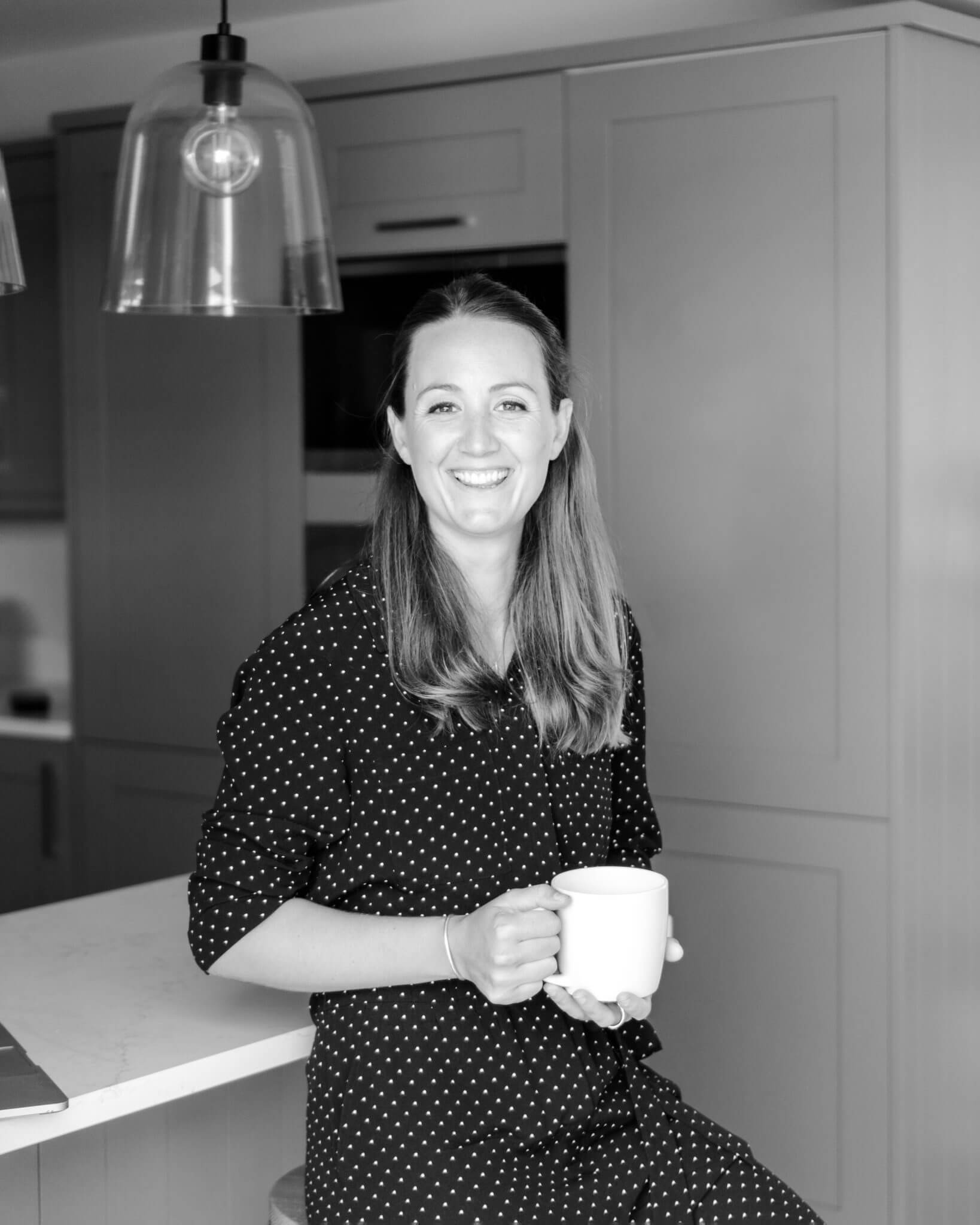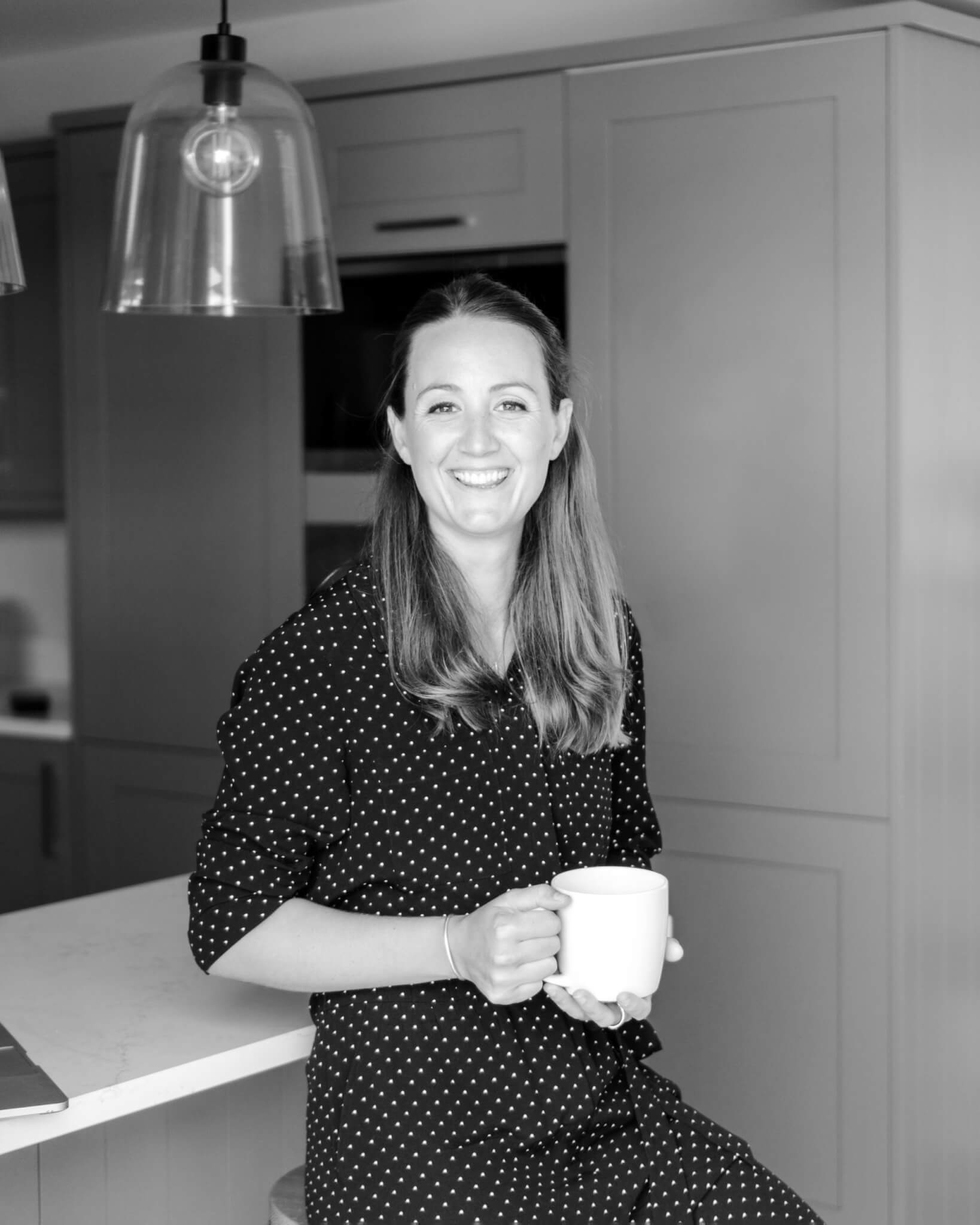 Katherine Kimber BSc, MSc, RD
Registered Dietitian, Certified Intuitive Eating Counsellor & Founder
She/Her
About
Katherine is a Registered Dietitian and Founder of Nude Nutrition on a mission to help people to find food happiness!
Aside from her personal experiences of having a negative relationship with food, she has completed an extensive amount of formal education and training. She has a first-class degree in Nutrition and Dietetics from King's College London and a distinction in her Masters in Clinical Research. She is a certified Intuitive Eating Counsellor and holds a Diploma in Neurolinguistic Programming. Katherine is trained in Acceptance and Commitment Therapy and is passionate about holding clients as the experts of their own bodies. She worked in the NHS in a variety of specialities, before founding Nude Nutrition in 2017.
Katherine works with individuals on a 1:1 basis, runs the business and oversees all of the work at Nude Nutrition.
Qualifications, Training & Registrations:
HCPC Registered Dietitian DT27201
Bachelor of Nutrition & Dietetics
Masters Clinical Research

Member of the British Dietetic Association

Certified Intuitive Eating Counsellor
Acceptance & Commitment Therapy Trained
Motivational Interviewing Trained
Registered provider with AXA Health UK, Vitality, BUPA, and Aviva.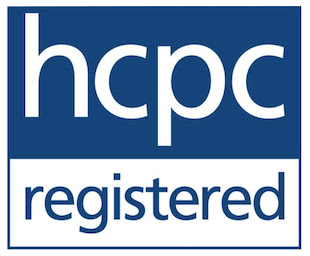 Q&A
Favourite place to travel: Madeira!! And just new places in general that are hot, and have mountains. I've just done a stint working remotely in a community of Digital Nomads abroad, and feel very lucky to have a job that allows me to move around. There is so much in this amazing world to see and I want to keep exploring.
How would your friends describe you: Thoughtful, determined, adventurous.
Ideal weekend consists of: Waking with no alarm, good coffee, sunshine, something active like a windsurf, hike, run in the mountains (if there is some), with Stuart or friends, an afternoon snooze, and dinner party!
Favourite way to relax: Being alone, pottering around the house or spending time (sometimes hours) in a hot bath!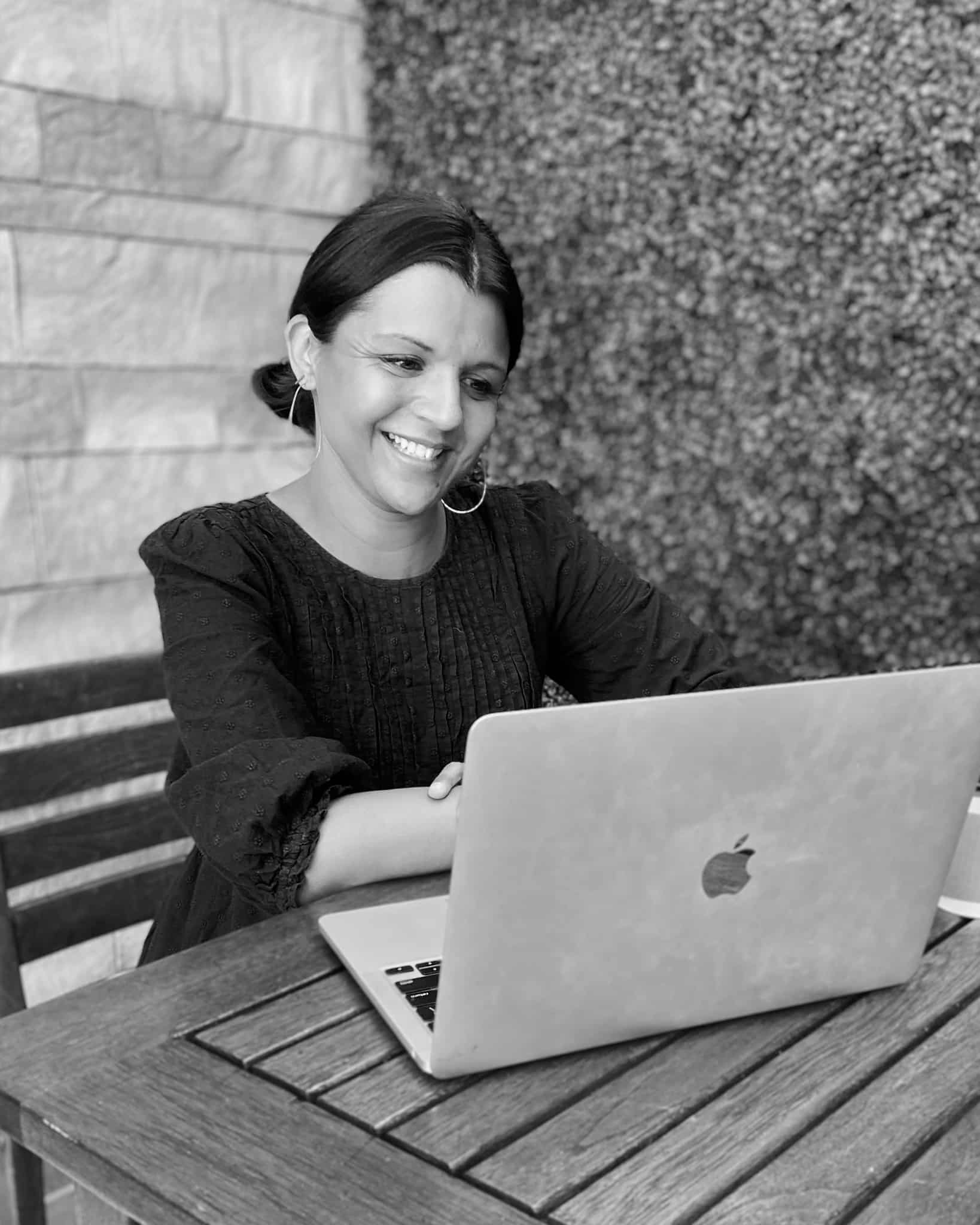 Sarah Curry MSc, RD
Specialist Dietitian in Eating Disorders & IBS
She/Her
About
Sarah is Nude Nutrition's associate Registered Dietitian (RD) and Irritable Bowel Syndrome (IBS) specialist. Her passion is working with IBS in the context of disordered eating and body image struggles. Her philosophy of nutrition is built on a framework of Intuitive Eating and the belief that body size is a poor indicator of health. While science-driven and realistic, she is also compassionate and non-judgemental.
Sarah has been a dietitian for almost 20 years working primarily in Los Angeles and the UK. She has extensive knowledge and training in eating disorders, disordered eating, and functional gut disorders. She has experience in working with a spectrum of eating disorders in adults – from binge eating to ARFID, anorexia to orthorexia. Much of her volunteer work is with children and parents, educating them on body image and picky eating. Sarah is also currently training to become a certified Personal Trainer.
Qualifications, Training & Registrations:
Certified Intuitive Eating Counsellor

Monash University FODMAP trained Dietitian

HCPC Registered Dietitian (DT031630)

Member of the British Dietetic Association

Master's Degree in Nutrition Science

Bachelor's Degree in Biology

CBT-E, DBT & RO-DBT & ACT informed

Trauma-informed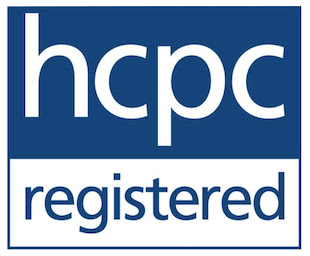 Q&A
Favourite place to travel: Any place with mountains + beach. The coast of Oregon in the States, the West Coast of Ireland.

How would your friends describe you: the restaurant maven

An ideal weekend consists of: eating a really great meal at a new restaurant or going to a concert.

Favourite way to relax: hiking and reading

Favourite pudding: A vanilla ice cream cone with chocolate sprinkles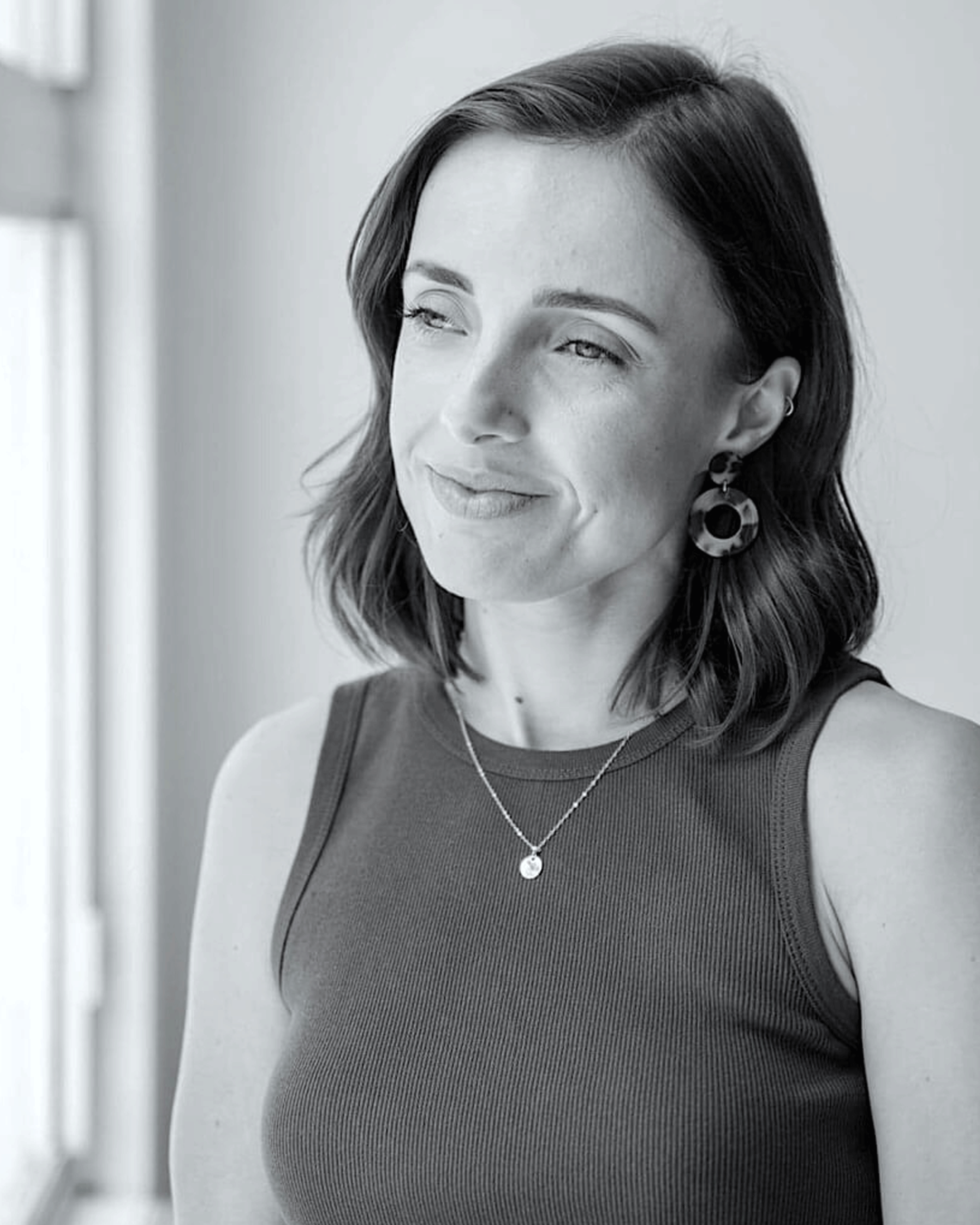 Polly Neve APD, BNutrDiet (Hons)
Registered Dietitian, Intuitive Eating Associate
She/Her
About
Polly is one of Nude Nutrition's associate Registered Dietitian's, helping to run our social media and blog pages.
She went to university in Australia where she obtained a Bachelor of Nutrition and Dietetics with Class I Honours. Polly has experience working with a variety of different nutritional concerns and presentations. Currently, she works with one-to-one clients 4 days per week in Australia. She has a huge passion for and extensive knowledge in the fields of eating disorders, disordered eating and weight concerns. She has completed additional training in eating disorders, counselling and the application of weight-neutral, non-dieting approaches to nutrition counselling. Polly will complete her qualification to be a Certified Intuitive Eating Counsellor in June 2022.
In addition to her strong interest in disordered eating, Polly is passionate about women's health and all things hormones (PMS, PCOS), endo and peri-natal nutrition.
Qualifications, Training & Registrations:
Bachelor of Nutrition and Dietetics (Class I Hons)
Credentialed Eating Disorder Provider (ANZAED)
Member of the Dietetic Association of Australia (DAA)
Certified Intuitive Eating Counsellor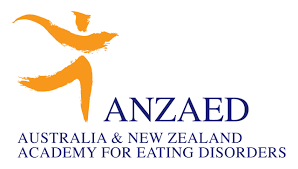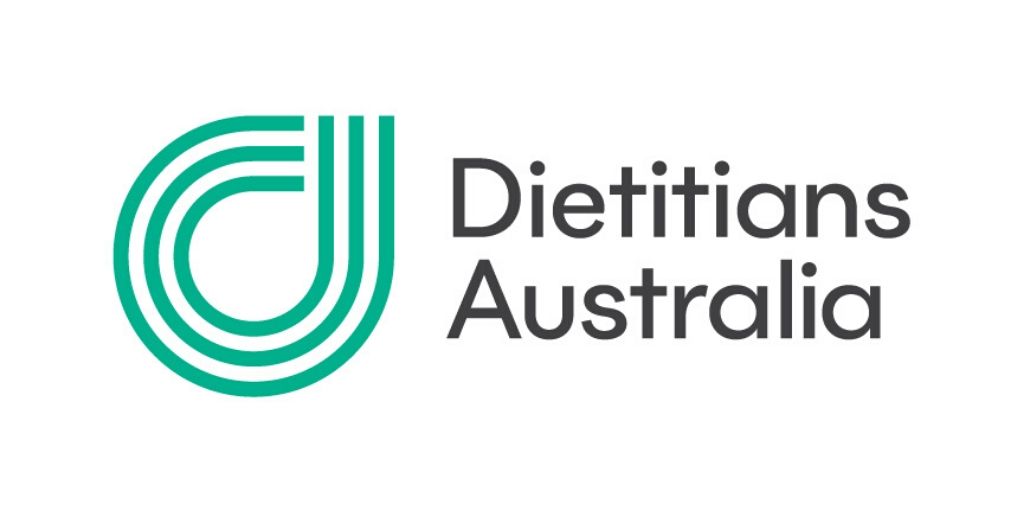 Q&A
 Favourite place to travel: anywhere with mountains and snow. I am kind of obsessed with Canada but haven't yet been!

How would your friends describe you: this is an awkward question :p haha – caring, reliable, direct, open-minded, passionate

An ideal weekend consists of: a camping trip, ideally by a creek for swimming, a fire and no phone signal

Favourite way to relax: a youtube yoga video (Yoga with Adriene – my saviour!) or a glass of wine on the front porch.

Favourite pudding: chocolate fondant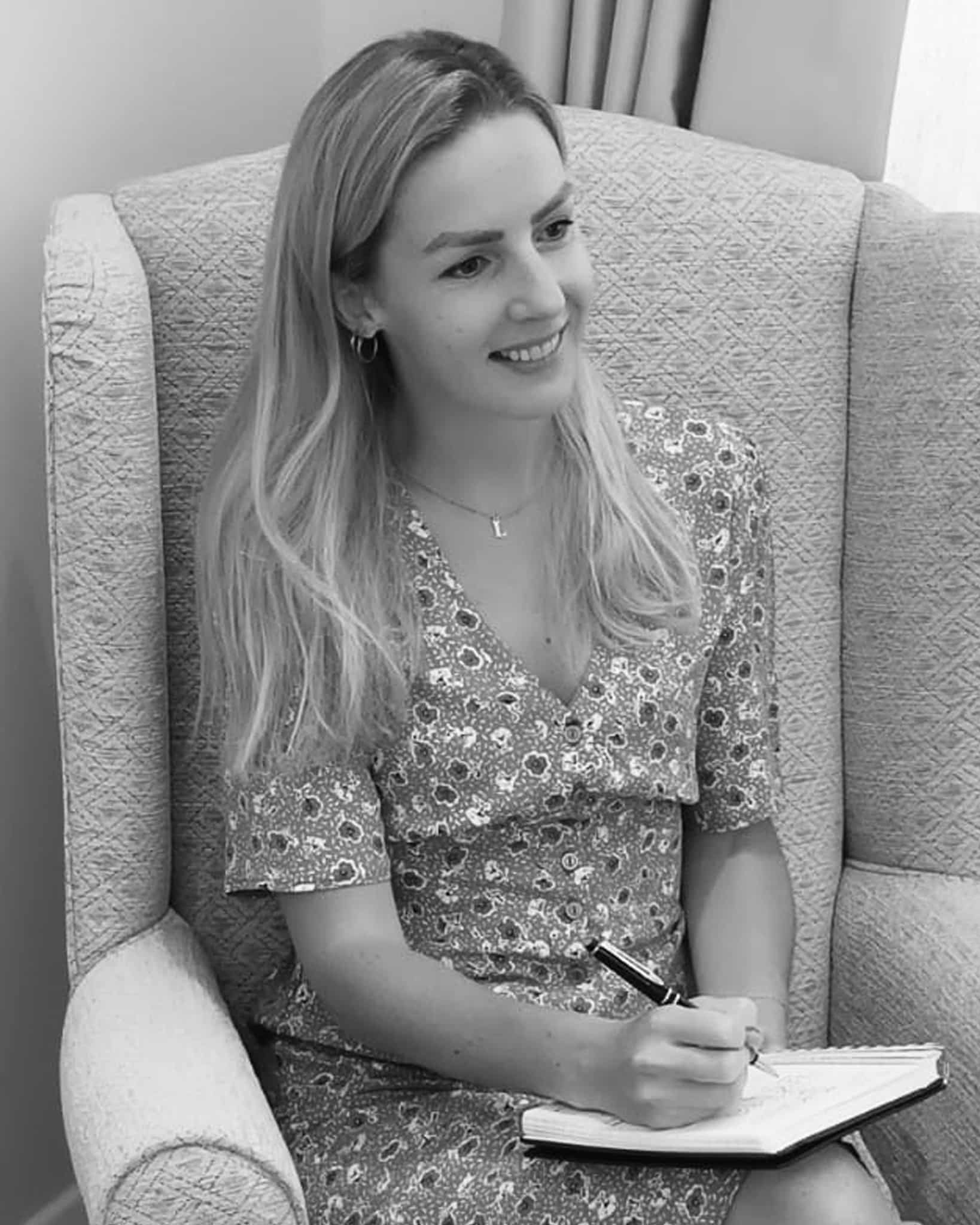 Lucy Fowler,
MBACP (Accred) MA, MSc
Intuitive Eating Counsellor & Integrative Psychotherapist
She/Her
About
Lucy is a Certified Intuitive Eating Counsellor and psychotherapist. She completed her integrative psychotherapy and counselling training at Regent's University London which incorporates psychodynamic, humanistic and existential theory. Lucy's work as an Intuitive Eating counsellor is through the lens of a therapist, rather than a dietitian. She offers a space to think about food from a self-care perspective (exploring clients' relationships with food/body, identifying and challenging beliefs about food/body which might hinder the intuitive eating process) but does not offer explicit dietary guidance. Lucy is particularly interested in exploring the shame which often underlies clients' struggles and aims to help clients to cultivate a healing mindset of acceptance and self-compassion.
Qualifications, Training & Registrations:
PG Dip Psychotherapy and Counselling
MSc Psychology
Certificate in CBT Skills
Certified Intuitive Eating Counsellor
MBACP (Accred)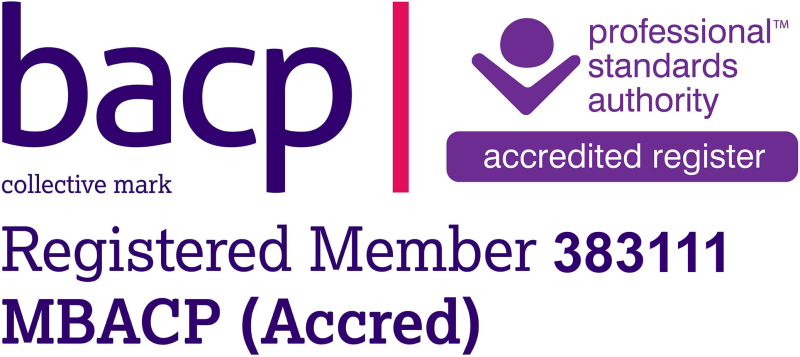 Q&A
Favourite place to travel: Nice. So I can sit in the sunshine, drinking tea on the Promenade des Anglais, looking out at the beautiful azure sea.
How would your friends describe you: I had to ask them because obviously, this question is awkward: fun, kind, accepting, good at pub quizzes.
An ideal weekend consists of: a long dog walk, watching football, pasta dinner and a good box-set session (currently Ozark).
Favourite way to relax: a cup of tea and a biscuit, reading.
Favourite pudding: white chocolate and ginger cheesecake.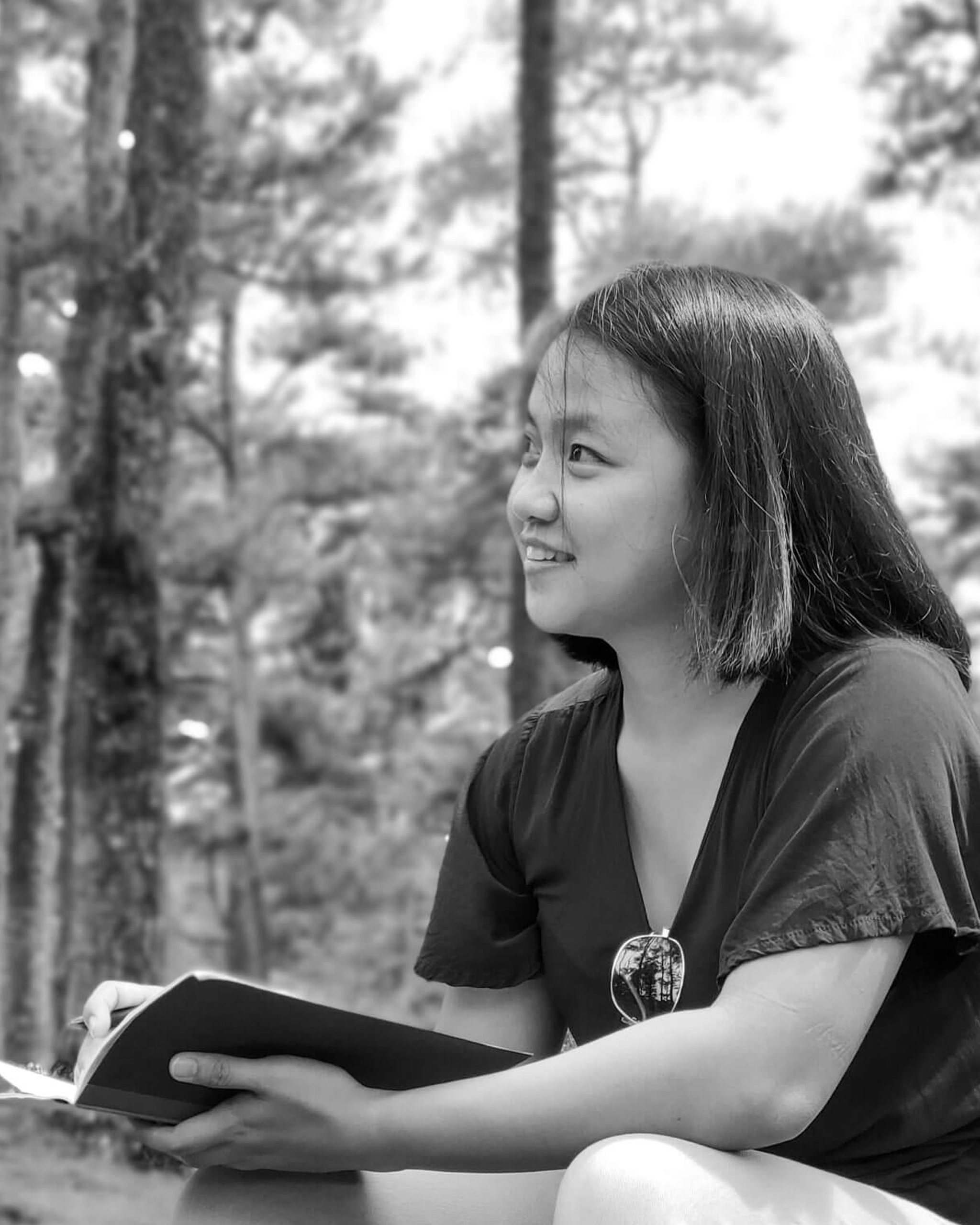 Ruby Polido
Copywriter & Content Support
She/Her
About
Ruby is Nude Nutrition's copywriter. She wasn't always interested in Intuitive Eating or helping dietitians who have life-changing programs. In fact, meeting Kat made her curious about Intuitive Eating —  even questioning if she's on a diet. Stumbling upon Kat's work inspired her to help more intuitive eating experts get their mission out there — to help more people achieve food freedom and happiness. Her 7 years as a Research Assistant made her realise her passion for writing. She sees herself growing as a copywriter while using her spare time learning Japanese, and maybe someday teaching it too.
Q&A
Favourite place to travel: Not much of a traveller — but I'm a big foodie and I'd love to explore Japan and Thailand a few years from now!
How would your friends describe you: most would say quite serious, mushy, monotasker, reliable, persistent
Ideal weekend consists of: out with nature somewhere, preferably by the beach, away from the buzz of tech.
Favourite way to relax: reading anything that strikes me!
Favourite pudding: leche flan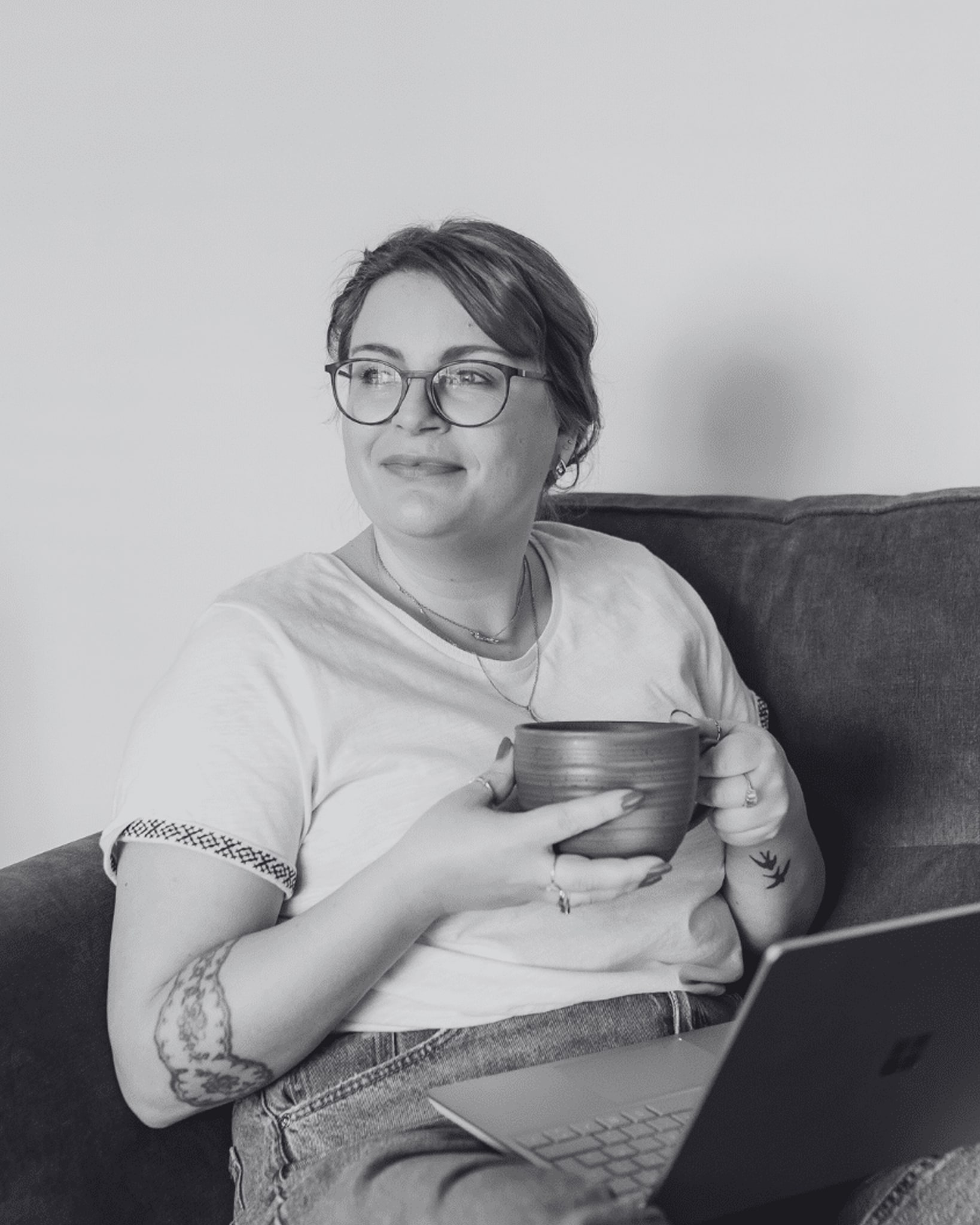 Heather Bennett
Virtual Assistant 
She/Her
About
Heather is Nude Nutrition's Virtual Assistant. Her life changed completely when she got help for her food and body image issues in 2021. Her new found freedom and confidence spurred her on to leave a job she didn't enjoy and set up her own businesses. She has 20 years of Office Management, Quality Assurance and Project Management experience which she calls upon to support her clients. Heather also trained in Therapeutic Coaching and Inner Child Healing with a mission to help people find joy and freedom from food and body image issues.
Q&A
Favourite place to travel: Greek Islands
How would your friends describe you: Spirited, compassionate and thoughtful.
An ideal weekend consists of: Food, walks, laughter and just the right amount of sunshine
My favourite way to relax: Bothering my cats for cuddles and listening to audiobooks
Favourite pudding: Warm Brownies and Ice Cream
Our approach
There is a real focus on 'weight loss' for optimal health, with so many people looking to diets, fads and quick fixes. It's understandable in the culture that we live in. In our NHS and private practice experience, we have seen a huge number of clients who wanted to lose weight but without officially 'dieting'. Or, who had been through treatment for an eating disorder, but never felt fully recovered. They were often having difficulty with:
Binge eating, compulsive eating, or feeling out of control around foods (usually after periods of being 'good', 'healthy' or 'clean')
Emotional eating, anxiety eating, stress eating or comfort eating
Eating when not hungry or eating past the point of comfortable fullness (overeating)
Food obsession and feeling guilty after eating
These are unfortunately just some of the side effects of focusing on weight loss that nobody ever really talks about. Some of this is exacerbated by confusion and caused by pseudoscience seen in the media.
We would often hear our clients say
"I need to lose the weight first, and then I will tackle the other eating problems."
"I know what I need to do, I just need some accountability and more self-control."
"This time it's different. I feel ready & motivated to lose the weight again and keep it off for good."
Have you ever thought or said the above statements? 
Having delved into the research to support these clients, we realised they (and us) needed to turn away from dieting, food restriction and any other method of restriction in the pursuit of weight loss.
After all, the research proves that restriction leads to further weight gain over time, and can actually trigger the behaviours above.
So what is the magic? Is there really a way out? Thankfully there is, and it's through non-diet approaches like Intuitive Eating. 
At Nude Nutrition, we draw upon this evidenced based approach as part of our method, to support you find food freedom.
Whether this be in recovery from chronic dieting, disordered eating, eating disorders, and just feeling stuck with food.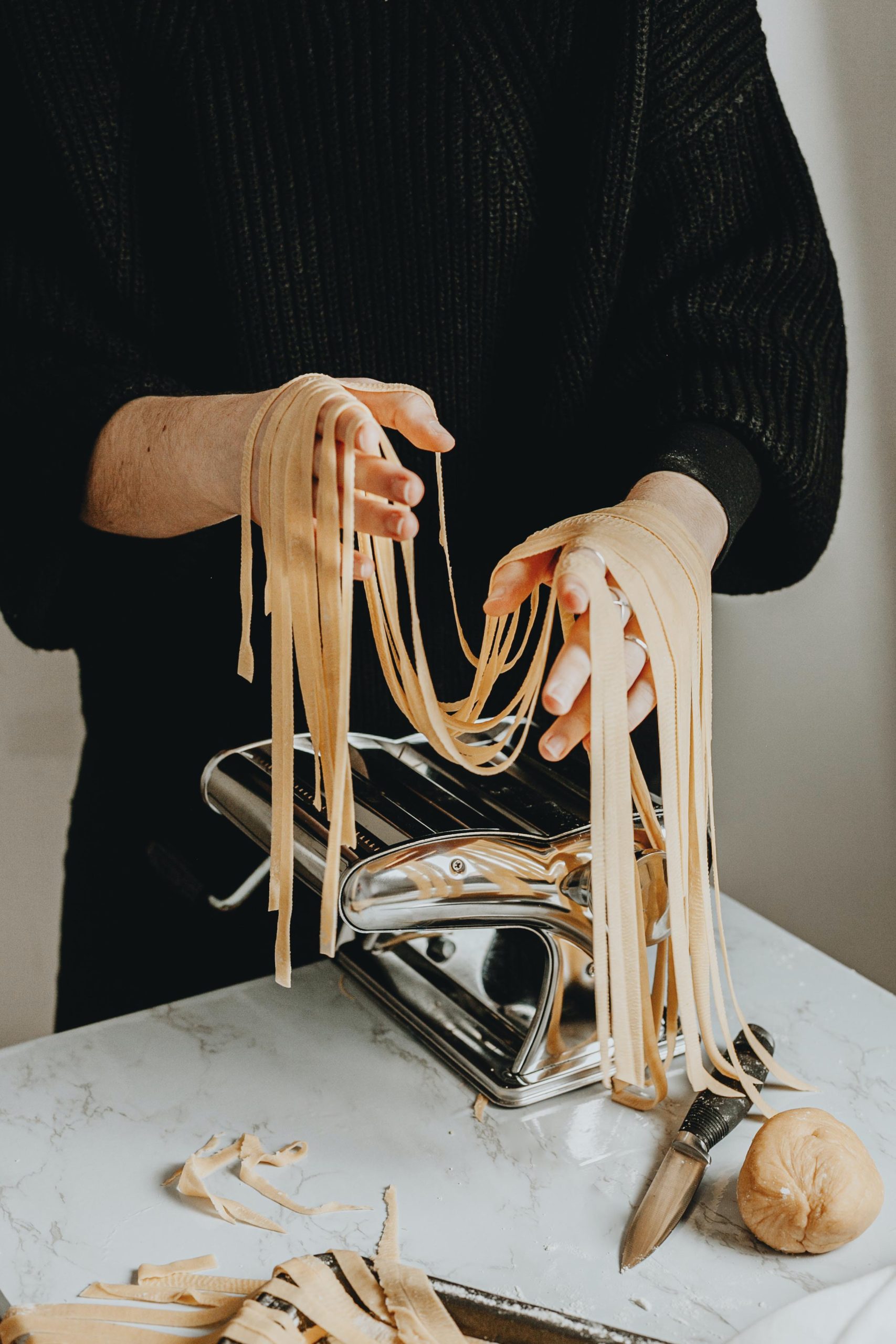 This is an evidence-based approach, using a series of tools and skills to help you move away from rigid external rules, allowing you to finally trust your body and its signals again. This is truly a revolutionary approach
for both me and my clients.
It's an approach that is designed to help free you from a difficult relationship with food. Many benefits my clients report include increased energy, decreased anxiety around food and eating, feeling freer – more content and comfortable in their body. It's certainly changed my life for the better!
One of the best things is that you can't 'mess up' as this is not another diet! You no longer have to feel exhausted by endless feelings of failure. It's about learning to be guided by your body and trusting yourself, rather than a set of rules defined by someone else.
Intuitive eating can be used as part of recovery from an eating disorder, with some adaptations. Please contact us for more on this. 
Key benefits
The evidenced-based benefits of this way of eating include:
Improved health and lower Body Mass Index (BMI)
Reduce disordered and emotional eating
Improve satisfaction and enjoyment from foods
Improved awareness & trust of hunger & fullness cues
A sustainable approach to healthy eating
Improved blood glucose control in those with Type 2 Diabetes 
Are you an Intuitive eater?
If you answer 'yes' to the any of the statements, then working with us is right for you!
You want to eat foods that you enjoy without obsessing?
You want to improve your health through good nutrition, with the most up to date evidence-based advice?
You want to bin your list of food rules and stop your life revolving around healthy eating or planning what to eat?
You want to work with a qualified professional who nurtures a good relationship with food?


Katherine has been recognised recently been recognised by The WellSpoken Mark to be making a positive impact on the 'wellness' industry and has demonstrated her commitment to high standards.

Katherine and Sarah are members of the BDA. She is statutorily regulated, with a protected title and governed by an ethical code, to ensure that she always works to the highest standard.

Katherine and Sarah are registered with the HCPC- a regulator of health and care professions in the UK. Their role is to protect the public. 

Katherine, Lucy, Sarah & Polly are Certified Intuitive Eating Counsellors and have undertaken additional training to help assure a consistent message that promotes the intention and the integrity of the Intuitive Eating process.
Feeding you the latest fad-free
non-diet health and nutrition support
Our regular emails are filled with freebies, actionable tips, resources and insights on
how to improve your relationship with food, that you won't find anywhere else!