Overview 
Nutrition Ltd. is committed to maintaining the trust and confidence of its private or corporate clients, visitors to the website and subscribers to her newsletter or email courses.
Here you'll find information on how data is treated and collected from clients, those that visit the website, and from who subscribe to newsletters or online courses.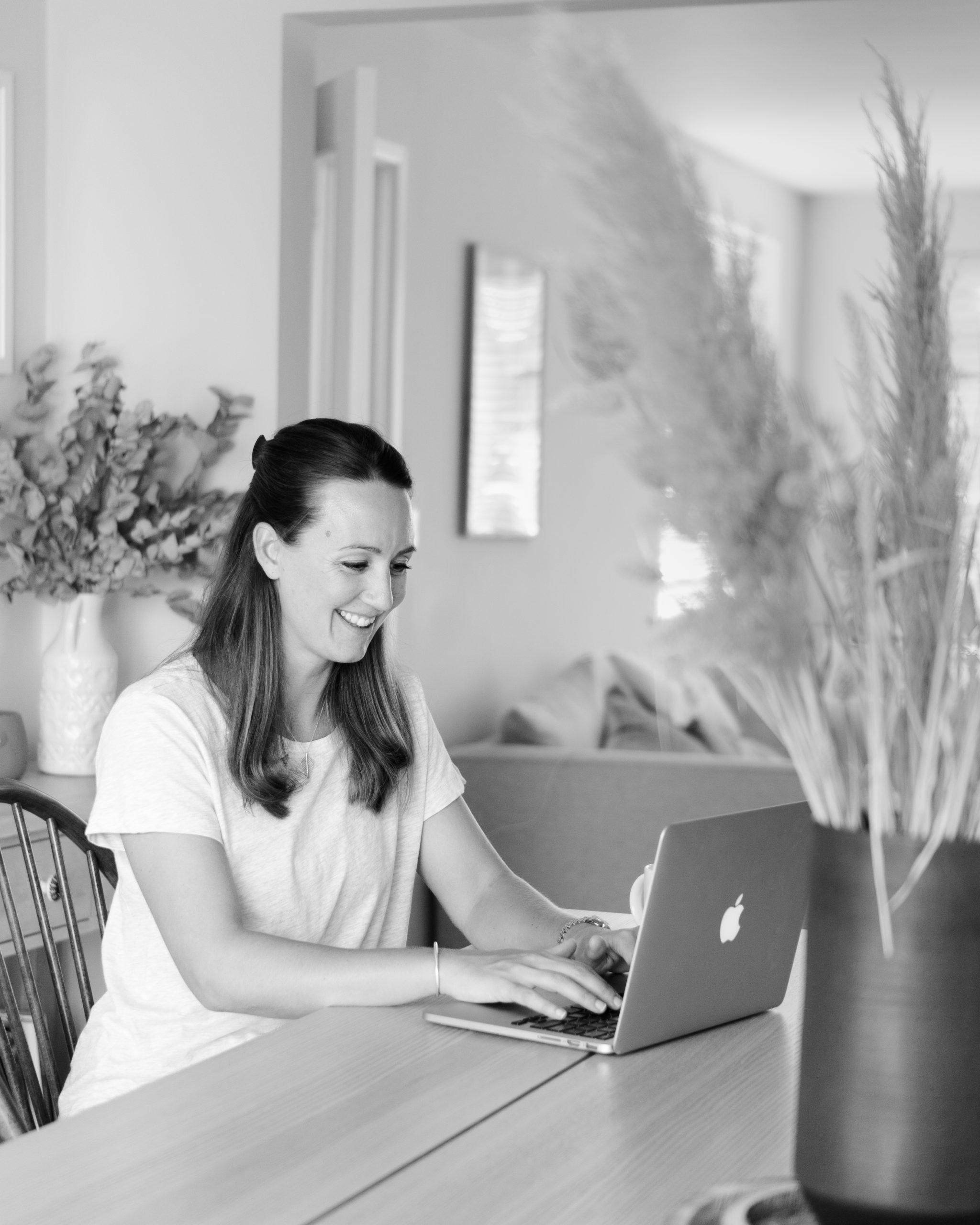 Visitors to the website:
When someone visits www.nudenutritionrd.com Nude Nutrition Ltd. uses a third-party service, Google Analytics, to collect standard internet log information and details of visitor behaviour patterns. They do this to find out things such as the number of visitors to the various parts of the site. This information is only processed in a way which does not identify anyone. Nude Nutrition Ltd. does not make, and does not allow Google to make, any attempt to find out the identities of those visiting the website. You can find more information on how cookies are used on this website in the Cookies section below.
If Nude Nutrition Ltd. does want to collect personally identifiable information through their website, they will be up front about this. Nude Nutrition Ltd. will make it clear when they collects personal information and will explain what they intend to do with it.
Newsletter or Course Sign Up
As part of the registration process for Nude Nutrition Ltd. newsletter or e-courses, some relevant personal information is collected (first name and email address). Nude Nutrition Ltd. uses that information for a couple of reasons: to tell you about stuff you've asked them to tell you about, or to contact you if they needs to obtain or provide additional information. Nude Nutrition Ltd. does not rent or trade email lists with other organisations and businesses.
Nude Nutrition Ltd. uses a third party provider, MailChimp, to deliver their newsletter. Nude Nutrition Ltd. gathers statistics around email opening and clicks using industry standard technologies to help monitor and improve newsletters and courses. Nude Nutrition Ltd. newsletters are GDPR friendly. For more information, please see MailChimp's privacy notice. Nude Nutrition Ltd. sometimes uses TypeForm or Google Forms to obtain feedback along the way in order to improve her services and courses.  No personal information is required to take this survey. You can read TypeForm and Google Forms privacy policy for more information.
You can unsubscribe to general mailings or your courses at any time of the day or night by clicking the unsubscribe link at the bottom of any of Nude Nutrition Ltd. emails or by emailing [email protected].
Private client information
Katherine (founder of Nude Nutrition Ltd.) is bound by the Health and Care Professions Council (HCPC) and has a professional and legal responsibility to respect and protect the confidentiality of service users at all times. She will always act in line with the HCPC standard of conduct, performance and ethics. Subcontractors at Nude Nutrition are bound by other professional bodies, such as the Association for Nutrition or the British Association for Counselling and Psychotherapy. Information on this is provided under each of their names in the "about" section of the website.
What information do you collect?
Your Healthcare Professional at Nude Nutrition Ltd. may need to collect relevant information from you on aspects such as your weight and body measurements, recent blood tests, any medical diagnosis, symptoms, medications, general lifestyle information (work, stress, travel, sleep), and dietary intake and patterns. Your Healthcare Provider will ask for consent from the client, via an online pre-screen form, whereby you agree for Nude Nutrition Ltd. to hold this information.
Why is this information collected?
In order to provide you with the support that you need to improve your health
to provide a good basis for all health decisions made by you and Katherine
allow you to work with Katherine, who is providing evidenced-based and patient centred care
to make sure your care is safe and effective
Do you share this information?
Identifiable client information will not be disclosed to other healthcare professionals or third parties without consent.
How long is this information if kept for?
Your healthcare professional at Nude Nutrition Ltd. will only keep your personal information for as long as reasonably necessary to fulfil the relevant purposes set out in this Privacy Notice and in order to comply with legal and regulatory obligations.
Where do you store records?
All records are stored electronically. Nutrition Professionals use's Acuity Scheduling, to keep records, take payments, and schedule appointments. This is a secure online appointment scheduling software, has a security program which complies with the requirements of the Health Insurance Portability and Accountability Act (HIPAA) security rule. The HIPPA sets the standard for sensitive patient data protection. More details on this can be found at https://acuityscheduling.com/.
Are my payments safe?
Payments can be made by either BACS transfer or via a secure payment system through Acuity Scheduling, or Mighty Networks for online courses. All platforms integrate with a secure, online payment processor called Stripe, which links up with Nude Nutrition Ltd. business bank account. You can read Acuity Scheduling's Privacy Policy, Stripe's Privacy Policy and Mighty Networks Privacy Policy Privacy Policy for more information.
Corporate clients
Nude Nutrition Ltd. will collect company information, such as name, address and an email from the relevant person's in the Human Resources (HR) department. Nude Nutrition Ltd. may also obtain information from HR on general office health and food habits and will use this information to inform her talks for the benefit of employees. Nude Nutrition Ltd. will not share any company information with third parties.
Links to Other Web Sites
This privacy notice does not cover the links within this site linking to other websites. Those sites are not governed by this Privacy Policy, and if you have questions about how a site uses your information, you'll need to check that site's privacy statement.
Access to Your Personal Information
You are entitled to access the personal information that Nude Nutrition Ltd. holds. Email your request to [email protected]
Cookies
This site uses cookies – small text files that are placed on your machine to help the site provide a better user experience. In general, cookies are used to retain user preferences, store information for things like shopping carts, and provide anonymised tracking data to third party applications like Google Analytics. As a rule, cookies will make your browsing experience better. However, you may prefer to disable cookies on this site and on others. You have the option to do this with the popup displayed when you visit my website.
Changes to this Privacy Notice
Nude Nutrition Ltd. keeps their privacy notice under regular review. This privacy notice was last updated in August 2022.
Do you need more information?