Nude Nutrition Online Advent Calendar
Your digital advent calendar, with tips, education, healthy (non-diet) reminders and reflections to help you:
Reduce food guilt

Have a more peaceful festive season

Not hate your body or judge yourself for every food you eat

Enjoy engaging in social events (and know how to manage unhelpful comments)

To find more enjoyment in food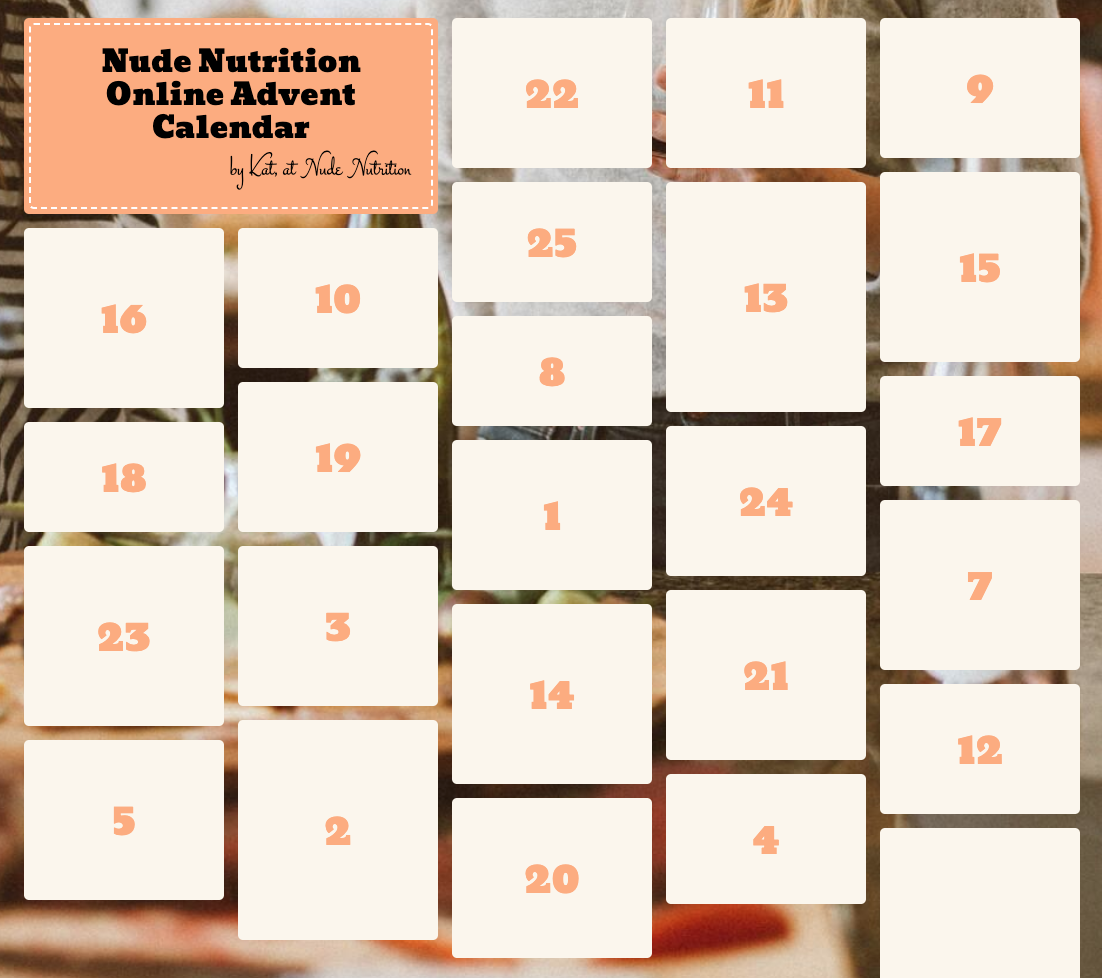 The calendar has been created by Registered Dietitian and founder of Nude Nutrition, Kat. 
Behind each of the 25 windows in the Nude Nutrition Advent Calendar, you will find tips, education, healthy (non-diet) reminders, reflections and action points. These are designed to help you build or continue a healthy attitude towards food during the festive season and into 2023.  Take what you like, and leave what doesn't resonate.
I know December can be hectic. Diet culture is rife, and it can be easy to get sucked into food guilt. So my intention for this Advent Calendar is to provide a little break from the commercial and consumption-fuelled holidays and offer you a moment of calm to take stock and re-centre.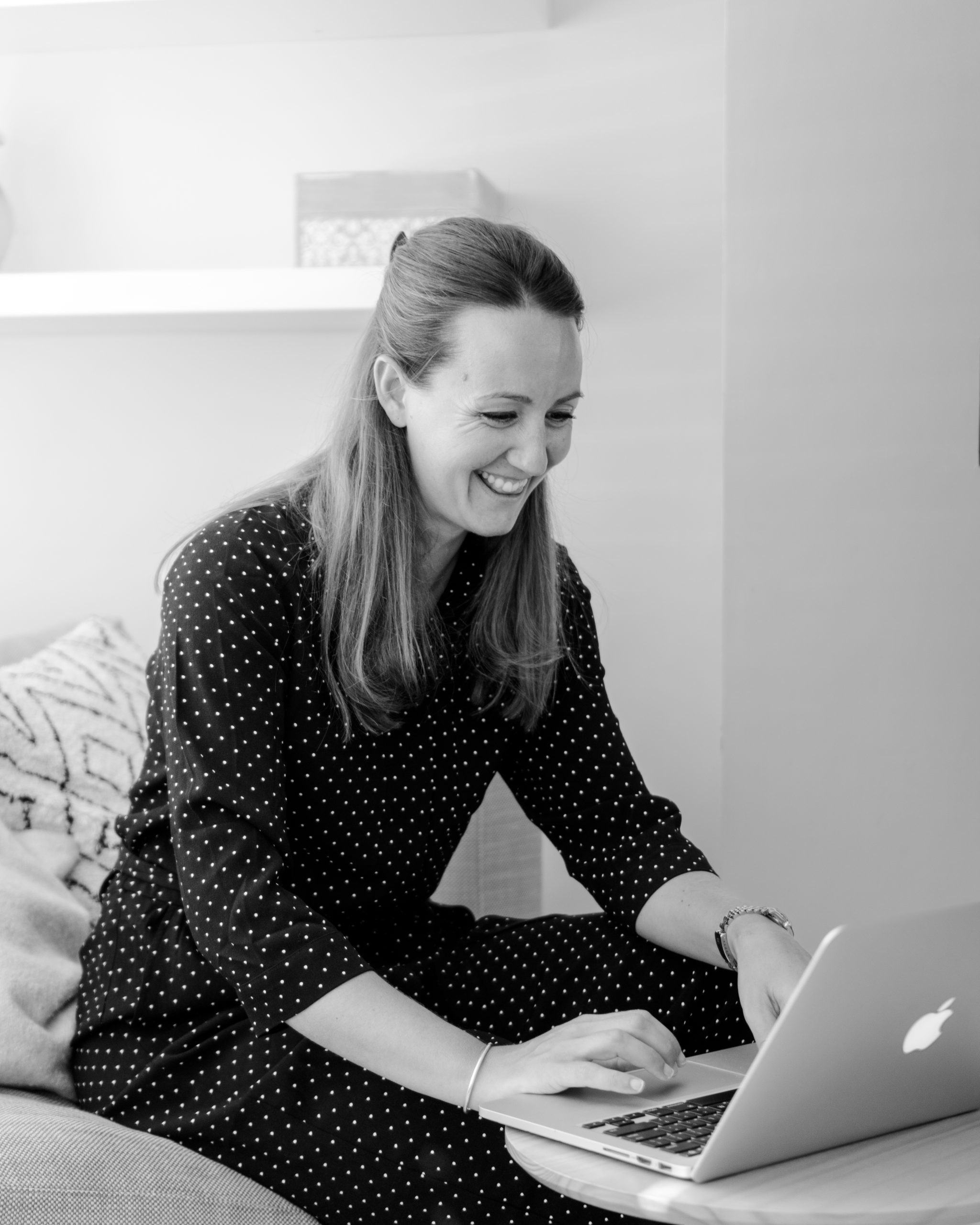 How to get the most out of the calendar
Each window will become available to open at midnight in your local time zone.
It may help to make a little ritual with your Nude Nutrition Advent Calendar. Perhaps opening each window when you wake up, with your morning coffee or tea, on your lunch break, or before you go to bed at night. If you want to revisit any of the windows after December, you're welcome to. The calendar will stay live until January 31st.
The Nude Nutrition Advent Calendar has been provided to you completely free, as a holiday gift from me to you. 
To make it easy to visit the Advent Calendar each day, add it to your home screen. Here's how:
Open a web browser on your phone (Safari or Google Chrome). Hit the arrow button (Safari) or the three dots (Chrome) and select 'Add to Home Screen'.
Alternatively, bookmark it for use on your Desktop.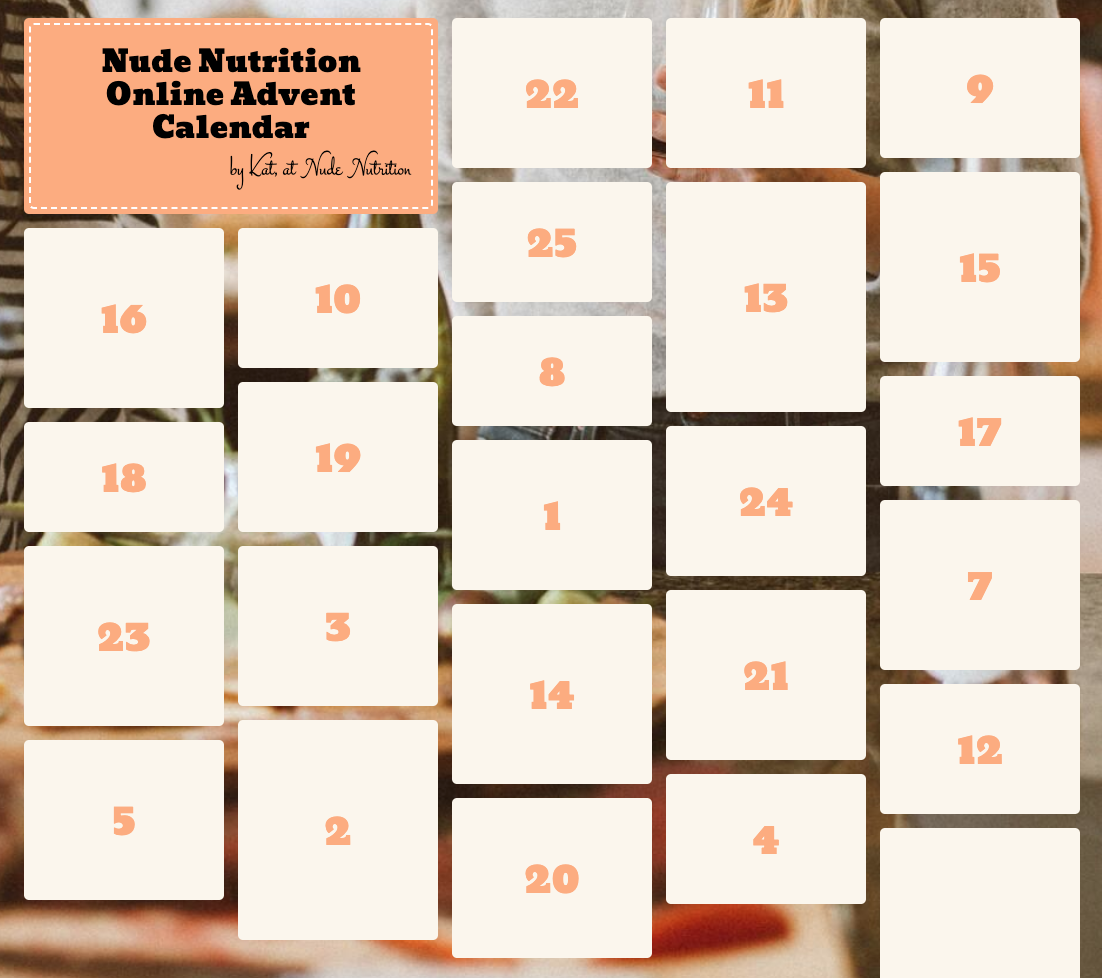 Want something more personal?
discover a happier,
healthier version of you