Do any of these sound familiar?
"I've been on and off of so many different diets and nothing seems to work. I am fed up."
"I binge eat, overeat and find that I just can't stop eating"
"I eat when I am feeling emotional, anxious or stressed"
"I am in the cycle of binge eating and restricting and I just want to get out"
"My whole life feels like it's revoled around eating or planning to eat healthy"
"I have a long list of forbidden foods and I just want to enjoy eating healthy foods"
It's exhausting… I know because I have been there too.
But there is a way out, and that is through re-learning how to have a healthy relationship with food.
Find peace
Learn how to build a peaceful relationship with food so you can stop yo-yo dieting and obsessing over food and your weight.
Expert guidance
Learn from an expert with realistic, practical and science-based support from start to finish to erradicate myths and confusion.
Self compassion
Learn to appreciate your body through self-care, movement, sleep, stress reduction and learn more self compassion.
Control binge eating
Learn how to stop binge eating and feeling out of control around food. No more guilt, food fears, confusion or anxiety.
A lifetime of tools
Find balance and enjoyment from healthy eating and have the tools to maintain your new ways of eating and living for the rest of your life.
Re-learn your intuition
Rediscover your inate ability to listen to your body to determine how much, when and what to eat. No more calorie counting, scales or fitness trackers.
Stop emotional eating
Learn how to stop emotional, comfort and anxiety eating and learn how to soothe your emotions without relying on food.
Accountability
With weekly, fortnightly, or monthly check-ins, and support on hand in between consultations, I guide you through day to day challenges.
Enjoy food - no more food guilt
Enjoy eating foods that truly satisfy you. No more feeling deprived or eating miserable salads for 'health' sake.
"Kat helped transform not just my relationship with food, but also my relationship with life. With help from Kat I was able to break a cycle of restrictive eating which was usually followed by uncontrolled eating." Rebecca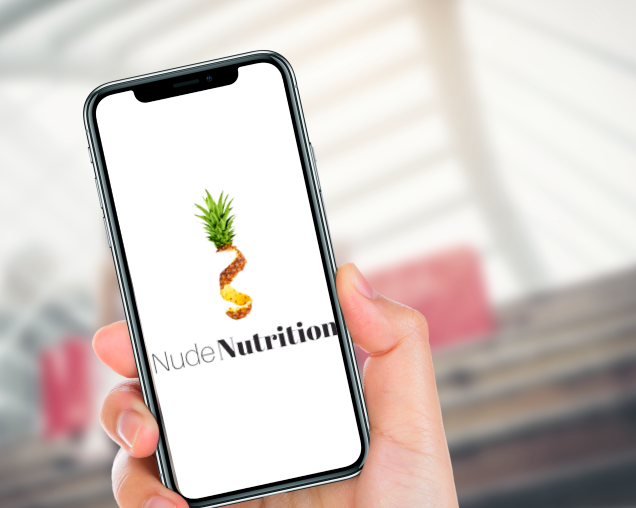 Step 1. Free Discovery Call
This 20-minute discovery call is an opportunity for me to understand your needs and together we can come up with the best way forward for you. If you would like to proceed with working together, we will book your first appointment and I shall send you confirmation and information on the next steps.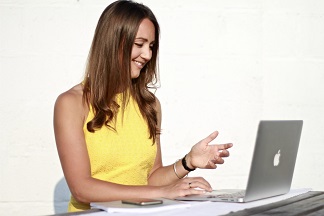 Step 2. Initial Consultation (session 1)
In this 1-hour long session over a video call, we will explore your relationship with food, body image and your lifestyle, including stress, anxiety, sleep, and movement.  We'll identify which unique factors may holding your back. We will unravel what you are hoping to get out of working together and much much more.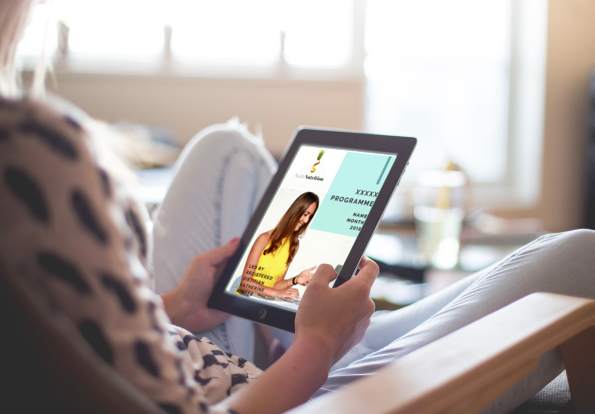 Step 3. Getting started (session 2)
This is a one hour session over video call where we lay out the foundations and principles that will underpin our work together so you can build a better relationship with food.  You will be provided with written materials that are uniquely tailored to you. You will leave this session feeling equipped with the tools on how to get started on your journey.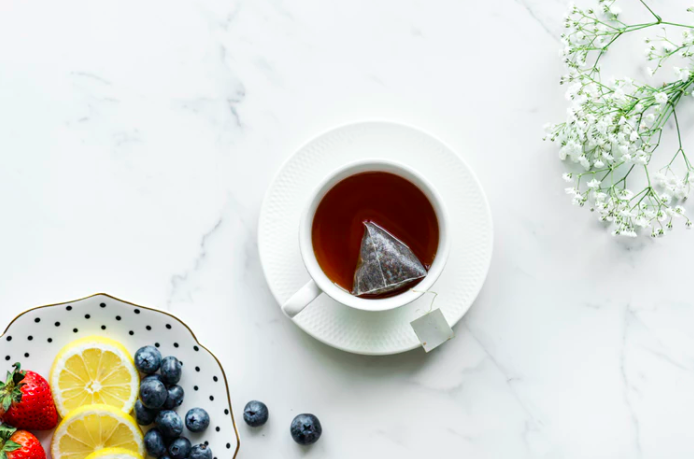 Step 4. Follow up sessions
These sessions are for 45-minutes over a video call. Each follow-up session is tailored to your individual needs. We will continue to unpick your food problems (e.g. emotional eating, tuning into hunger/fullness cues, unpicking food rules/restrictions) and help you achieve a happier and healthier relationship with food. There is no single formula for this. Between session activities and resources will be provided.
Introductory Programme
Initial consultation (session 1)
Getting started (session 2)
4 x follow-up sessions
Email/phone support between sessions
Between sessions homework, activities and relevant resources
Immersive Programme
Initial consultation (session 1)
Getting started (session 2)
10 x follow-up sessions
Email/phone support between sessions
Between sessions homework, activities and relevant resources
An Initial Consultation £75, and package prices vary depending on individual needs.
Have you got medical insurance? I'm a Registered Professional with  Axa PPP, Vitality, and Aviva. 
Extended Support
For the best chance to ensure you do not 'slip back' into old habits, and for continued support, accountability and motivation, you may choose to extend your support. 
What's included?
Weekly, fortnightly, or monthly 45 minute consultations
Email/text support between consultations
Continued access to Oviva App support
Support with maintaining your new ways of eating living
Coaching and emotional support, and ongoing accountability
The most up to date evidence-based nutrition information
Referral Scheme
I am very happy to be your secret to feeling great however, if you do want to spread the word, as a little incentive:
For each new client you refer I will give you a free consultation. Your friend or family will also receive a free consultation. I shall also place your referral at the top of my waiting list.
Don't just hear it from me
Here is what my clients have to say...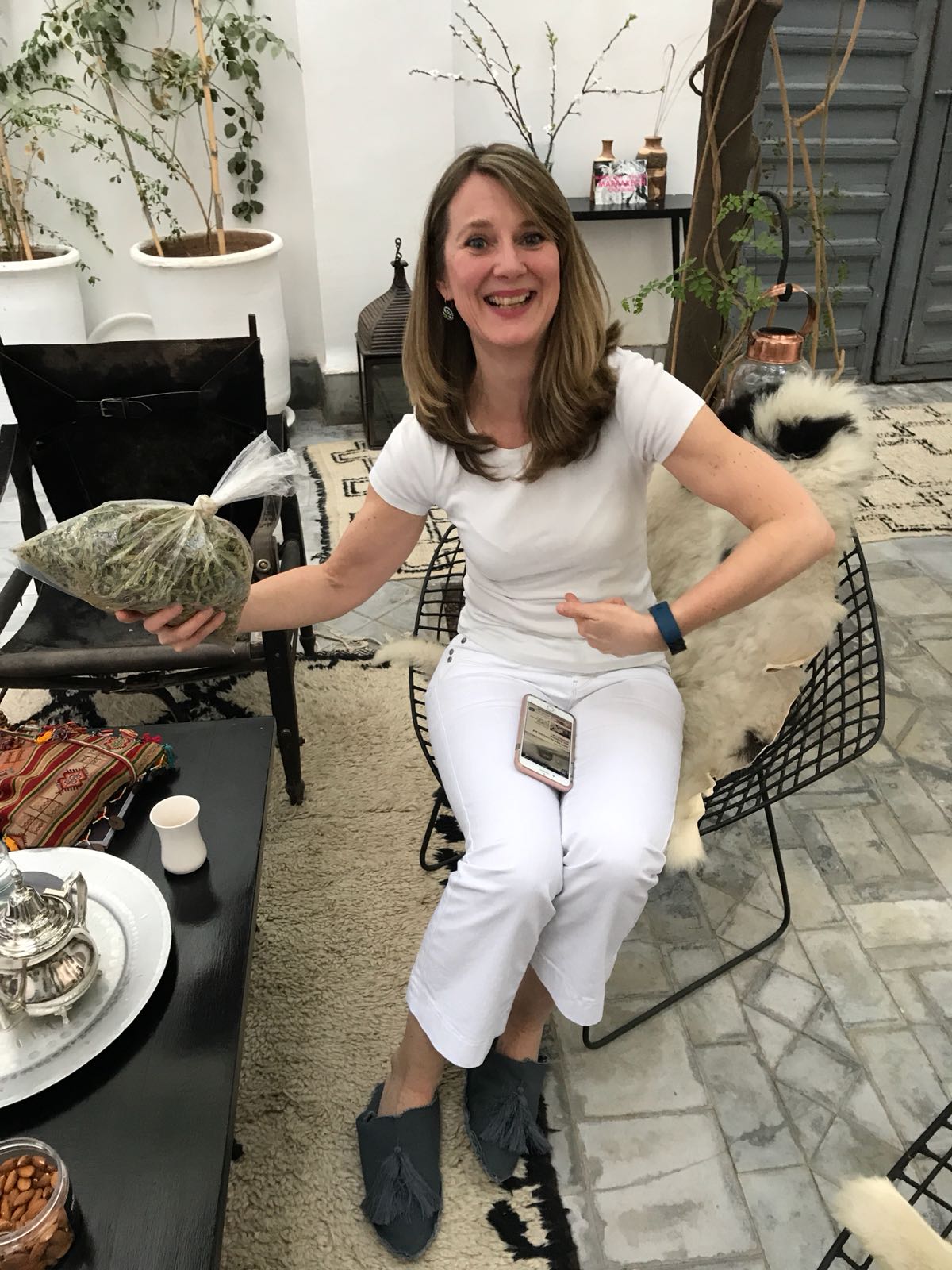 "I thought about contacting Kat for a while before I actually did. I was struggling with restricting then overeating and was feeling pretty terrible about myself and quite anxious. I had completely lost touch with hunger and fullness and felt like I couldn't be trusted around certain foods, as in I wouldn't be able to stop eating them!
I was convinced that what I needed was another plan, regime or some rules to stick to and never thought that I could actually work towards eating 'intuitively'.
My main concern with the intuitive approach was that I would put on weight and that I just wouldn't be able to do it. I was feeling quite low and didn't have much confidence in myself due to 'failing' at numerous diets.
I had looked at the intuitive eating method previously but hadn't given it enough time and found it too difficult without support. I can honestly say that working with Kat has been the best investment  I have ever made! I am finally finding true freedom around food which is something I never thought would be possible.
With Kat's support I have been able to navigate challenging times throughout the journey (and there have been some!). She helped me to work through these challenges and I'm now really seeing the benefits and the light at the end of the tunnel. Whenever I was having a tough time she was always there cheering me on and encouraging me to keep going.
My biggest piece of advice to anyone embarking on this is to stick with it and trust the process, it will be worth it.
Some of the benefits I have found include feeling much calmer (both around food and in life in general), sleeping better, being more flexible around food and different eating situations, enjoying going out more, improved ability in my running and exercise (as I'm now fuelling my body properly), feeling less bloated, realising what I actually enjoy eating, finding food more satisfying and letting go of rules!
I would not hesitate to recommend Kat to anyone who is tired of dieting and wants to make peace with food and their body image."
Mrs S
"Kat helped transform not just my relationship with food, but also my relationship with life. With help from Kat I was able to break a cycle of restrictive eating which was usually followed by uncontrolled eating. Through removing my restrictions on food, I realised the same could be applied to un-necessary restrictions I had placed on some aspects of every day life! I would definitely recommend Kat to anyone who struggles with dieting or any other aspect of their relationship with food."
Miss J
"Kat is absolutely incredible! She uses both scientific information and positive reinforcement that allowed me to make some significant changes to my lifestyle as a whole rather than just in the way that I eat. She's patient, kind, and knows her stuff."
Mrs L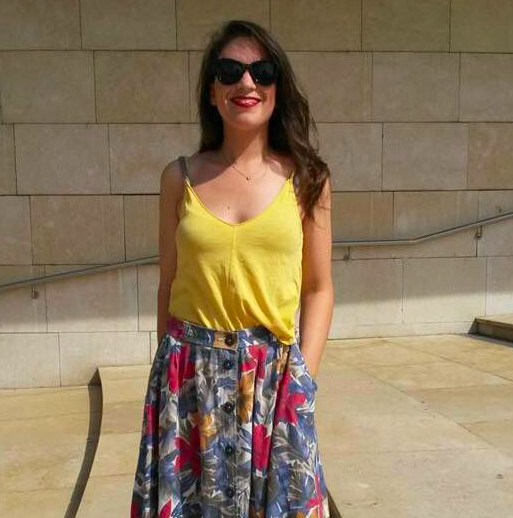 "Kat's service and sessions have been genuinely life-changing. Her approach is empathic and cohesive, she considered every aspect of my lifestyle in order to help me to find a better balance and to overcome some issues I had been having for a number of years. I feel uplifted, I have much more energy and I feel equipped with knowledge to make better choices when it comes to nutrition and knowing what my body needs and when."
Miss W
"THANK YOU! Not only have you been a fantastic Dietitian, but an amazing counsellor, cheerleader and friend over the past 4 months. Everything about my life has changed thanks to your guidance."
Miss J
"I already knew the basics of what constituted a healthy eating lifestyle, yet I was living with a dieting mentality. Years of yo-yoing, I wanted to find someone who would change my thinking, and in Kat I found her! It was a true partnership, where Kat and I worked together to identify key triggers that gravitated me toward unhealthy options. Kat provides a holistic approach, so that she was able to provide tools to help me manage stress and sleep. We also identified work triggers that drove me to chocolate etc., and worked on options that would create a new healthier habit. Childhood habits are now where they belong, in the past, as Kat helped me to reframe those thoughts. My whole life used to revolve around either eating, or planning what I was eating. My friends don't recognise the new me who can happily make healthy decisions without feeling deprived (which used to lead to a binge in the past) I can't believe how little we talked about food, yet the session had such an impact on what I ate and how I viewed it. I am now happy with who I am, relaxed about what I eat as I know I'm worth more than a diet, and I'm loving my new lifestyle. I can't thank Kat enough, just wish I'd found her years ago!
Mrs B
Kat has a wealth of knowledge about food! She is very creative when it comes to finding better ways of using or combining foods on a daily basis. And she is doing it in a positive way with an inspiring genius.
She has always inspired me to look at my eating habits more closely without needing to fear them and to overcome 'my inner monkey' as I was striving for a healthier lifestyle. She is very dedicated to her vocation: she did not give up when I did not believe in myself or my capacities to move beyond my own barriers. Thank you, Kat!"
Mrs M
"I started consultations with Katherine curious to what she could advise me on that I didn't already know I was doing wrong or that I hadn't read that I should be doing. I was so wrong - Katherine is a dedicated professional with such a wealth of knowledge on health and well-being that she uniquely tailors to your needs through detailed discussion to get to know you and your concerns. She went above and beyond dietary advice to listen to any concerns I had that may have ultimately been impact my ability to control my diet to support my fitness goals and the end result for me is that I feel full of energy, i'm sleeping better and for the long term I've been given the tools to manage myself and implement some real life long habits. Now it's all down to me! Thanks Katherine!"
Miss C
Frequently Asked Questions
I can't really afford it right now
You can also pay for block bookings in 2 instalments for a fee of just £10. Just drop me an email and we can come to an arrangement. It may seem like a significant investment in yourself, and you may feel uncomfortable at the thought of it. However, what you learn will last a lifetime. Some people wouldn't think twice about spending a few hundred on a weeks holiday, but hesitate to put themselves and their health first!
But I've tried so many things before... how is this different?
I don't just give you a meal plan. I teach you a way to eat so you never struggle again. It's not a magic pill, or quick fix… and it doesn't try to be. You will learn a completely new approach to food. No deprivation. You can't fail.
"Kat changed my approach to food and dieting and my life! Her brilliant advice and technically superb dietetic support, in weekly sessions that supported my lifestyle changes, really made the difference between success and failure. I have lost over 15 kg and feel fantastic"
I am a bit worried about not meeting you in person
Remote coaching is quite a new concept. I understand you might be a bit sceptical. In reality, I do not need to physically examine or assess you (or at least there is nothing we can't do over video call), and the guidance I provide would be no different to that received in a clinic room. It means you can receive support from the comfort of your own home or office, without losing time travelling to and from a clinic. You can also book a FREE 20 minute  discovery phone call to see if you like me first too!
Will I lose weight?
The support will aim to help you stop overeating, reduce cravings, manage any medical conditions, and change your relationship with food so being healthy will come much easier. Weight loss does, and can occur. The weight will drop secondary to improving your relationship with food and creating something sustainable that works with you and your lifestyle.
"Kat changed my approach to food and dieting and my life! Her brilliant advice and technically superb dietetic support, in weekly sessions that supported my lifestyle changes, really made the difference between success and failure. I have lost over 15 kg and feel fantastic."
I don't have time right now, but I will in a few weeks/months
The mentality of 'starting on Monday', or 'next month' or '6 weeks before holiday', is the diet mentality. There is never the perfect time, and never a clear run in the diary! That's why I am there to guide and coach you week to week and help you navigate through difficult situations! Whether this be weddings, travelling, work, holidays, social events… the list is endless.
Can I get a refund if I don't like it?
Yes, it is possible to have your package refunded if you decide you do not want to continue after session 1. If however, you have started your package and decide that after session 2 you do not want to continue, unfortunately it is not possible to obtain a refund. Under special circumstances, we may be able to put you support on hold for a maximum of 3 months.
I am not available in the day time to speak, do you work evenings and weekends?
Yes, I work weekday evenings a couple of nights a week up until 8pm (please enquire for specific days) and I start consultations at 8am so you may be able to squeeze in your session before your working day. Unfortunately, I no longer work weekends… I need a little downtime too so I can be refreshed and ready to support you! I am not rigid and I can often be flexible with appointments so we can fit in your consultation at a time that works best for you.
Need more information?
I typically respond within 6 business working hours