Combining qualified nutritional advice with lifestyle coaching and ongoing support to create bespoke, easy-to-follow personalised nutrition and lifestyle programmes to get you to your happiest and healthiest self, without overwhelm, confusion or deprivation. Whether you want to eradicate myths and confusion and learn a way of eating that's right for you, you need help with a sporting event, you want to improve your energy levels, or you want support with a medical condition, I can help.
The benefits you will receive from personalised nutrition
Enjoy Food - No More Guilt
I work with you from day 1, to help you make sensible, realistic and sustainable changes to your diet and lifestyle based on your individual needs. 
No foods or large food groups are out of bounds, which means you can't go "off plan".
Accountability
With weekly, fortnightly, or monthly check-ins,
I guide you through personal challenges and tailor the support to your needs. 
You will not be missing out on social events, holidays or anything because of being on a 'diet plan' and you won't find yourself "re-starting on Monday".
A Lifetime of Tools
Learn how to build trust in your body's ability to determine what, when, and how much to eat to nourish and satisfy your needs. 
Learn how to manage when eating out, socialising, and on the run. 
You will be free from restricted diet plans, banned foods, calorie or points counting.
Expert Guidance
Learn from an expert with realistic, practical and science-based support from start to finish – we eradicate nutrition myths and confusion and I can work with you if you have a medical condition or complex medical needs. No more time is wasted sifting the internet for answers or looking for the next fix.
Working WITH Your Body & Lifestyle
Receive personalised, realistic and achievable, support from day 1, incorporating all aspects of your life, so you can't fail! We consider how your work, sleep, stress, family and social life impact your nutrition.
Mindset
Drawing on my diploma in Neurolinguistic Programming (NLP), I can help you identify the missing components that have been holding you back.
I work with you, to change your habits, thought patterns of behaviour and perceptions so you can 
make lasting changes. 
Delicious Recipes
I will provide you with delicious, simple recipes and inspire you to continue to try new things! We can incorperate your favourite recipes and meals too, which means no eating separately to friends or family.
Support in your Pocket
I am on hand between consultations with a specialist dietetic app, which enables you to record everything relevant to your progress. This means any burning questions can be answered daily when you need, to eradicate any confusion and ensure you get the results you deserve.
"Everything about my life has changed thanks to your guidance."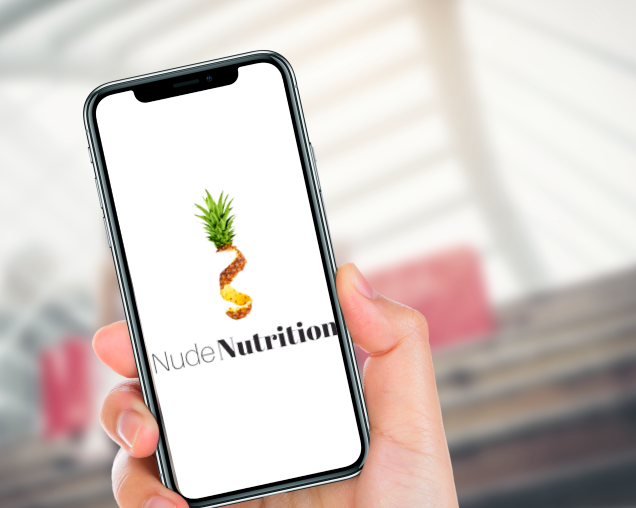 Step 1. Discovery call
In this 20 minute discovery call, we will identify whether this process is right for you. It's an opportunity for me to understand your needs and together we can come up with the best way forward for you. If you would like to proceed with working together, we will book your first appointment and I shall send you confirmation and information on the next steps.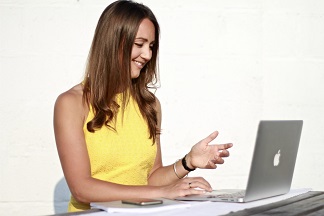 Step 2. Initial consultation
In the first, 60-minute, deep-dive discussion I will get to know you, your medical conditions, lifestyle and preferences in great detail. Drawing on my diploma in Neurolinguistic Programming (NLP), I can help you identify the missing components that have been holding you back from achieving what you truly deserve and desire.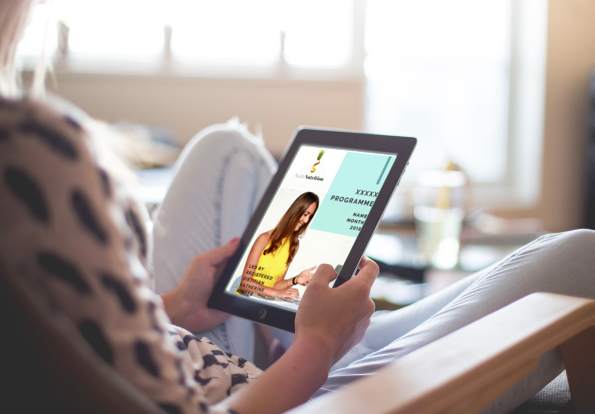 Step 3. Personalised nutrition and lifestyle plan 
The second, 75-minute session (a few days later), gives you a comprehensive, tailored nutrition and lifestyle education. We lay out the foundations for achieving sustainable nutrition and lifestyle change. You will receive written materials too. We'll identify which of your unique nutrition lifestyle factors may be impacting your health (e.g., medication, training, sleep, activity, travel, stress) and I will equip you with the knowledge, science and motivation to start making changes.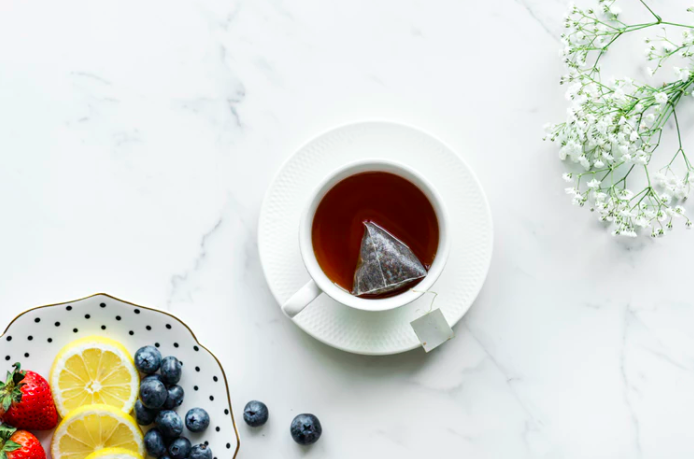 Step 4. Follow up sessions
In these 45-minute sessions we will work through day-to-day challenges,  hunger cues, your food instincts, habits, eating out, planning ahead, the impact of sleep, daily stresses and moving more.
These are very much tailored to your week by week needs. 
Kickstart
Initial Consultation
Personalised Nutrition & Lifestyle Plan
4 x 45 minute follow up sessions
£500
Establish
Initial Consultation
Personalised Nutrition & Lifestyle Plan
6 x 45 minute follow up sessions
£650
Consolidate
Initial Consultation
Personalised Nutrition & Lifestyle Plan
10 x 45 minute follow up sessions
£950
Got medical insurance? I'm a Registered Professional with  Axa PPP, Vitality, and Aviva.
Find out more with a FREE discovery call.  
Extended support
For the best chance to ensure you do not 'slip back' into old habits, and for continued support, accountability and motivation, you may choose to extend your support.
What's included?
Weekly, fortnightly, or monthly 45 minute consultations
Email/text support between consultations
Continued access to Oviva App support
Support with maintaining your new ways of eating living
Coaching and emotional support, and ongoing accountability
The most up to date evidence-based nutrition information
1 session per month £65
2 sessions per month £140
4 sessions per month £310
Referral Scheme
I am very happy to be your secret to feeling great however, if you do want to spread the word, as a little incentive: For each new client you refer I will give you a free consultation. Your friend or family will also receive a free consultation. I shall also place your referral at the top of my waiting list.  
What customers are saying
Don't just take it from me, let my customers do the talking!
"Kat's service and sessions have been genuinely life-changing. Her approach is empathic and cohesive, she considered every aspect of my lifestyle in order to help me to find a better balance and to overcome some issues I had been having for a number of years. I feel uplifted, I have much more energy and I feel equipped with the knowledge to make better choices when it comes to nutrition and knowing what my body needs and when."
Gemma W, Personalised Programme for 6 weeks
"I started consultations with Katherine curious to what she could advise me on that I didn't already know I was doing wrong or that I hadn't read that I should be doing. I was so wrong - Katherine is a dedicated professional with such a wealth of knowledge on health and well-being that she uniquely tailors to your needs through detailed discussion to get to know you and your concerns. She went above and beyond dietary advice to listen to any concerns I had that may have ultimately been impacting my ability to control my diet to support my fitness goals and the end result for me is that I feel full of energy, I'm sleeping better and for the long term I've been given the tools to manage myself and implement some real life-long habits. Now it's all down to me! Thanks, Katherine!"
Jessica C, Personalised Programme for 4 weeks
"THANK YOU! Not only have you been a fantastic Dietitian, but an amazing counsellor, cheerleader and friend over the past 4 months. Everything about my life has changed thanks to your guidance."
Stephanie J, Personalised Programme for 12 weeks
Frequently Asked Questions
I can't really afford it right now
You can also pay for block bookings in 2 instalments for a fee of just £10. Just
drop me an email
and we can come to an arrangement. It may seem like a significant investment in yourself, and you may feel uncomfortable at the thought of it. However, what you learn will last a lifetime. Some people wouldn't think twice about spending a few hundred on a weeks holiday, but hesitate to put themselves and their health first!
But I've tried so many things before... how is this different?
I don't just give you a meal plan. I teach you a way to eat so you never struggle again. It's not a magic pill, or quick fix… and it doesn't try to be. You will learn a completely new approach to food. No deprivation. You can't fail.
"
Kat changed my approach to food and dieting and my life! Her brilliant advice and technically superb dietetic support, in weekly sessions that supported my lifestyle changes, really made the difference between success and failure. I have lost over 15 kg and feel fantastic"
I am a bit worried about not meeting you in person
Remote coaching is quite a new concept. I understand you might be a bit sceptical. In reality, I do not need to physically examine or assess you (or at least there is nothing we can't do over video call), and the guidance I provide would be no different to that received in a clinic room. It means you can receive support from the comfort of your own home or office, without losing time travelling to and from a clinic. 
You can also book
a FREE 20 minute telephone consultation
with me to see if you like me first too!
I don't have time right now, but I will in a few weeks/months
The mentality of 'starting on Monday', or 'next month' or '6 weeks before holiday', is the diet mentality. There is never the perfect time, and never a clear run in the diary! That's why I am there to guide and coach you week to week and help you navigate through difficult situations! Whether this be weddings, travelling, work, holidays, social events… the list is endless.
Can I get a refund if I don't like it?
Yes, it is possible to have your package refunded if you decide you do not want to continue after session 1. If however, you have started your package and decide that after session 2 you do not want to continue (the personalised nutrition and lifestyle session), unfortunately it is not possible to obtain a refund. Under special circumstances, we may be able to put you support on hold for a maximum of 3 months.
Don't Be Shy
If I didn't answer all of your questions, feel free to drop me a line anytime.